Subscribe To Announcements
Welcome to the home of East Louisville Sports!!!!!!!!!
Basketball Registration is now open!
Nov 17th - Middletown Elem - Tryout Times (skills assessment) everyone is assigned to a team
7-8U: 10:00
9-10U: 11:00
11-12U: 12:00
Coaches will draft teams normally the week after the tryout. Follow us on ELS Facebook where we will update age group draft date information. You should be contacted aprox 24-hrs after the draft is held in your age group.

If you do not receive contact from a coach after their draft, we will post age group commissioners contact information for you to reach out to. We often receive flawed email information and phone numbers via the online registration. We will eventually connect.

Games will begin on Dec. 8th.

Click on the DOWNLOADS Tab for information or the REGISRTATION NOW tab to sign up.
Check out the Sports tab to see information on the various sports that ELS offers!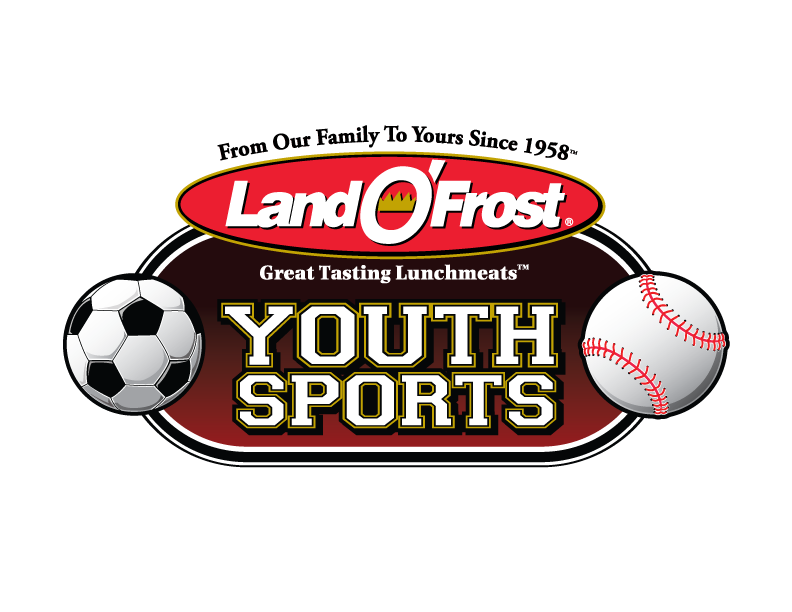 CLICK LAND O' FROST LOGO FOR MORE INFORMATION ABOUT YOUTH SPORTS

One Child, One Team, One Community at a Time
The Land O'Frost Youth Sports Program provides funds to local communities to help offset some of the costs associated with organizing and operating their youth sports programs for children up to 10 years old.
Land O'Frost Youth Sports began in 2002 and since that time has grown to include more than 300 leagues, 12,500 teams, and 125,000 players. Since its inception, Land O'Frost Youth Sports has sponsored over million players.
At Land O'Frost, we know the importance of families participating together in healthful, well-rounded experiences. We are grateful for the opportunity to give back to deserving communities and help keep children involved in positive character-building activities.
We would like to make a stronger effort to better communicate and be more closely involved with the leagues, the parents, and the children wearing Land O'Frost jerseys. By inviting the leagues to post a special link on their own websites, we hope to build successful direct communication. The link will take parents to a special page on the Land O'Frost website that is only accessible by that link. The information we are requesting includes name, complete mailing address, email address if available, and league name.
We will send special savings opportunities along with promotional announcements primarily via email. The communications will occur at least quarterly and no more than monthly.
Land O'Frost absolutely will not share this information with any other company or party. It is solely for our purpose of building stronger relationships directly with the leagues and parents of the children we support.

This is the link you can thread to the button we've provided. http://www.landofrost.com/youthsports



Mailing address: East Louisville Sports
P.O. Box 43235
Louisville, KY 40253



No photo albums available